How your monthly donation can help:
$25 - $49
Oh my dogness!
Medication/month for a special pooch
Microchip and heartworm test!
Bones/treats/toys for one heavy chewer!
New dog bed for an allergy dog!
$50 - $99
I woof you!
Training session to help a foster home and dog succeed
Vaccinations & microchip for one dog
Health check for a dog that is unwell
Specialized food/month for a medical dog
$100+
Going mutts!
Training classes for a dog in need!
Spay or neuter for a healthy dog!
Contribution to a dental surgery for an older pup.
Emergency boarding for an urgent dog in need!
Donate with items!
We are always in need of physical donations of dog supplies and will put out a call when our supplies run low. What we often need include:
New or gently used (and washed) dog beds
Tough chew options such as Kongs, Nylabones, Tasty Bones, Benebones for our tough chewers.
Tough toys that will stand up to rough and tumble play time!
Durable food puzzles!
Dehydrated liver treats are always a hit!
and new or gently used 36"-54" wire crates with trays!
If you are interested in purchasing food or toys on our behalf (thank you!), we recommend emailing info@sitwithme.ca to see if there is anything in particular that we need at that time!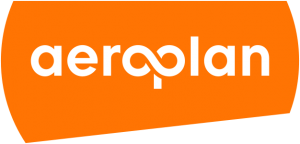 Aeroplan Miles help our organization purchase supplies that the dogs are in need of, in a fast and easy way. We thank all our donaters, every donation, big or small, help us further our cause!
1,630,000+ miles have been donated to date!