Mikey's Campaign: Meet Gus
We've told you about Mikey's Campaign for Kindness Legacy. Though Mikey isn't with us anymore we thought we'd introduce you to one of our "Mikeys"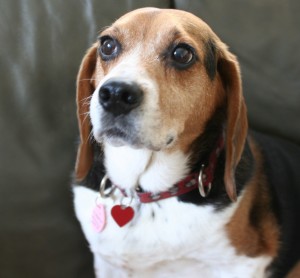 Gus is one of those Mikeys. We met Gus. We fell in love with Gus. We took Gus into our care when no one came for Gus, than we found out he was going to be a major medical case.
A few days in care and Gus had a bad cough and seemed always exhausted. It did not sit well with his foster mom Laura so we decided to take Gus into the vet…
It turns out our 6 year old beagle has heart disease.
This might sound a little Grinchy, but Gus' heart is significantly enlarged, but this is not a good thing… his heart is enlarged to the point that it is pushing up on his trachea and causing fluid to build up in his lungs. Gus is currently on 3 medications to help his heart function properly and give him the best possible quality of life and hopefully increase his quantity as well. Heart disease is fairly common in dogs; however, it does affect their lifespans. We are not going to lie, the news brought us to tears. Just seems so unfair…
Gus is available for adoption. Gus is enjoying the company of his foster siblings and cuddling with his foster parents until his gorever home finds him. We have promised to keep this guy comfortable, much loved and very happy until his forever home who will love him just as much as we do comes along.
Gus is proof that even a broken heart can love again!
How you can help
We are looking for 100 people to raise $100 through acts of kindness. Money raised will go directly to support the care of our special needs dogs, like Ricky. Of course, if you find ways to raise more than $100, we won't object!
This year's campaign is in memory of Mikey but it would be good to give a little reminder of his story. The focus though is on Mikey's legacy of Kindness and helping to ensure that as many dogs as possible are given the same opportunity that he was.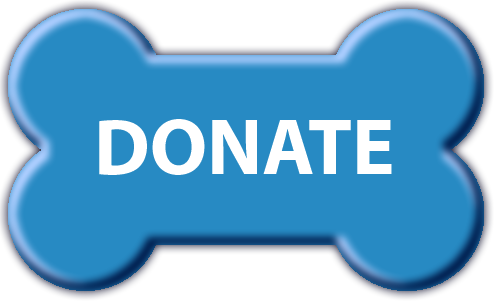 Adopt Gus
Would you like to find out more about this adorable beagle? Send an email to adopt@sitwithme.ca to find out more. Make sure to mention Gus in your email!