Mikey's Campaign: Meet Ricky
We've told you about Mikey's Campaign for Kindness Legacy. Though Mikey isn't with us anymore we thought we'd introduce you to one of our "Mikeys"
When Ricky is not busy shaking his bon-bon, he is living with congenital megaesophagus. Ricky came into our care at an early age when shelter veterinarians suspected that he had this condition. Ricky had been regurgitating his mother's milk since birth and was also now regurgitating soaked puppy kibble. So we decided to take on this special case knowing the outcome might not be favourable. Ricky was very skinny and was also suffering from aspiration pneumonia when he arrived in our care which are the 2 things that give this condition a poor prognosis.
Ricky has combated his first case of aspiration pneumonia like a champ! However, he has to eat in his Bailey's chair and stay in there for a minimum of 20 minutes after each meal. Ricky cannot ever have any treats or water unless he is in his chair and remains in there. So any potential adopters will need to be willing to continue this routine. Ricky is a special needs dog and his life expectancy is unknown.
Some dogs with megaesophagus live only months and others have long normal lives. Managing his eating and drinking are key in his success as well as regular vet check up's. Ricky is bound to have repeated aspiration pneumonia's during his lifetime and therefore potential adopters need to be able to afford the proper veterinary care to treat these pneumonia's.
This boy is very social and loves to play with both people and dogs. He also loves cuddling and just hanging out. Actually, this dog just loves everything! He is very quiet in his crate however is not fully housetrained yet and can go about 4-6 hours in his crate without making a mess. He is a very quick learner and is very eager to please his people.
How you can help
We are looking for 100 people to raise $100 through acts of kindness. Money raised will go directly to support the care of our special needs dogs, like Ricky. Of course, if you find ways to raise more than $100, we won't object!
This year's campaign is in memory of Mikey but it would be good to give a little reminder of his story. The focus though is on Mikey's legacy of Kindness and helping to ensure that as many dogs as possible are given the same opportunity that he was.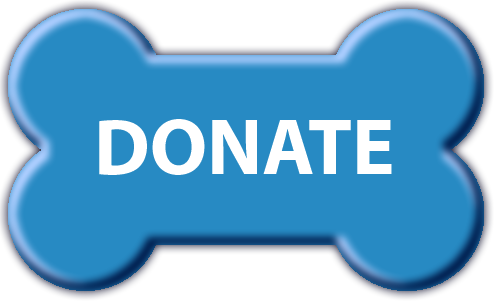 Want to Adopt?
Ricky is now available for adoption and in search of an amazing forever home! Although much of this sounds grim, we are thrilled to say that Ricky is now fully trained in his Bailey's chair and other than around feeding times where he requires the chair, he really is a normal happy dog! If you are interested in adopting Ricky, please take the time to read up on megaesophagus and then if you are ready to inquire about this amazing miracle dog, send us an email at adopt@sitwithme.ca.