Sullivan's Surgery
Sullivan…This is how his story goes…
Sullivan was owned.  His owner had no issues with Sullivan and Sullivan lived with kids and was a happy muffin.  Then one day he was being babysat by someone else and Sullivan grumbled (reason unclear).  So his owner came back and after hearing Sullivan grumbled, he was brought to the shelter.
This is tragic in itself, but the story continues.
After assessing the big old goof and somewhat expecting worse than we saw, it was clear this guy was a sweetheart. We were told he had a limp due to a sore on his toe that was healing…  hmmmm….  Another shelter offered to take this dashing boy and we were so happy.  But a day before he was expected to move, the current shelter said they thought he might have something wrong with his knee and he might need surgical repair…
Sullivan was no longer safe again and his time had run out.  We were asked if the shelter should euthanize this young boy.
So much of what we do in rescue is to try and make things fair while working in a completely unfair world.  We try to take a horribly sad situation and find a way to turn it into something better for the dogs we meet in the shelter. Sullivan, and so many other animals, deserve a chance at a better outcome.
We never run out of animals to help in local shelters, but we do run out of supplies, foster homes and funds.  And in Sullivan's case, that last resource was the issue. We could not justify his untimely death when he had come so close to being saved, and we took in this guy at the very last moment and his wonderful foster mom opened her arms to him.  Within days he was diagnosed with a torn cruciate (is that maybe why he grumbled that day due to pain?) and he underwent surgery.
He is now on the mend. Alive. Happy.
His surgery was unexpected and while we knew taking him in would be expensive, we could not give up.  His surgery was over $3500.
We are asking you to consider a small donation to help Sullivan.  Deprive yourself of delicious store bought freshly made coffee and take in a thermos.  Skip a couple lunch dates out at a restaurant and bring in a healthy home-made salad instead. Movie night out could be movie night in. $20 and up gets you a receipt and it gives Sullivan a tomorrow. You can easily donate here: https://www.canadahelps.org/en/charities/sit-with-me-rescue/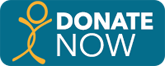 We made a choice to save Sullivan and we need you to make that choice with us.
Other ways to help:
We never stop raising funds because we never give up hope.